This company has no active jobs
0 Review
Rate This Company
( No reviews yet )
Information Company
Total Jobs

0 Jobs

State

Av. Ignacio Morones Prieto 4500, Jesús M. Garza (Asentamiento Irregular), 66238 San Pedro Garza García, N.L.
Something About Company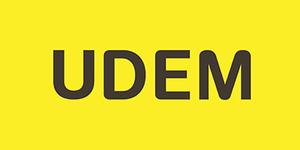 Universidad de Monterrey
We are a university of Catholic inspiration open to students and faculty of all creeds and backgrounds, which is known for offering Personal Formation Plan to each student, in which each student helped, according to their personal characteristics and professional aspirations, to achieve his or her maximum potential in a highly rigorous and international academic environment. We currently offer 45 undergraduate degree programs, 13 master's degree programs, 11 graduate specialty programs and 35 areas of medical specialization.
Who we are
Integrity, respect, and the search for truth are some of the value that characterizes us as an institution that strives for integral human education. Become familiar with our origins, our philosophy, and what makes up the University of Monterrey.
Work with us
To realize its promise to form excellent professionals and extraordinary people, the University of Monterrey is seeking to reinforce its team with exceptional new members that can contribute to the sustainable growth of our university.
Facilities and Resources
Our high quality instruction is supported by first-rate educational installations: modern classroom, a complete library, laboratories, computer labs with specialized software, and myriad recreational facilities.
Our Vision 2020
Being committed to a positive transformation of its environment, the UDEM defined three strategies that will define its progress toward 2020: A Culture of Academic Excellence, Service orient Integral Formation, and Sustainable Educational Infrastructure.